Sardes Candle Boutique, is one of the entrepreneurial firms of the sector, which is manufacturing candles in İzmir.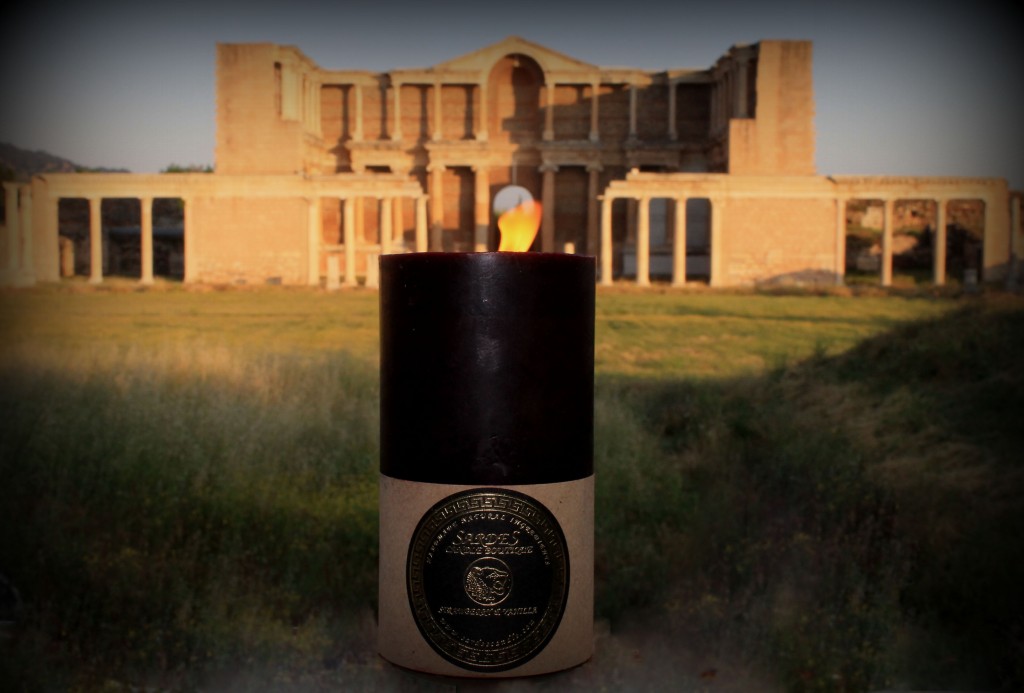 The whole range consists of the hand-made products. They not only guarantee the customer satisfaction but they are also in accordance with the quality standards having excellent fragrancy and innovative designs.
Our Vision:
Be a breath of fresh air in the Candle Industry and have a leading role in change with a creative approach, be one of the strong dynamics in the candle industry
Our Mission:
Create an innovative and creative brand,
Keep up the quality, provide the products with a customer and competitive approach,
Lead the change and turn our firm into a strong focal point on national and international platform,
Be allied to the corporate principles, agree on the common goals, keep the promises whatever may come, be environment-friendly and social responsibility concious, be sensitive to provide the highest added-value for our customers and stakeholders,
Make Sardes brand be known in all national and international platforms.
Business Lines:
Hotels, Restaurants, Decoraction Firms
About Sardes:
The name of Sardes Candle is inspired from the ancient city Sardes in history.
Sardes is an ancient city which was the capital of the ancient kingdom of Lydia.
The first coin was invented and issued here.
The beginning of the Royal Road was here.
The stream Pactolus, which flowed through the market-place "carried golden sands" in early antiquity, which was in reality gold dust out of Mount Tmolus, is here.
Roman Bath, which is presently called as Gymnasium , is here.
Temple of Artemis is here. It was built in BC 300's and is one of the most charming an attractive temple of Archaic Age.
The owner of the expression "As rich as Croeseus", King Croeseus, the last king of Lydia, lived here. Sardes got to the top during the Kingdom of Lydia and then it was ruled by Persians, Alexander the Great,  the Kingdom of Selevkos, the Kingdom of Bergama and Ottoman Empire.